+2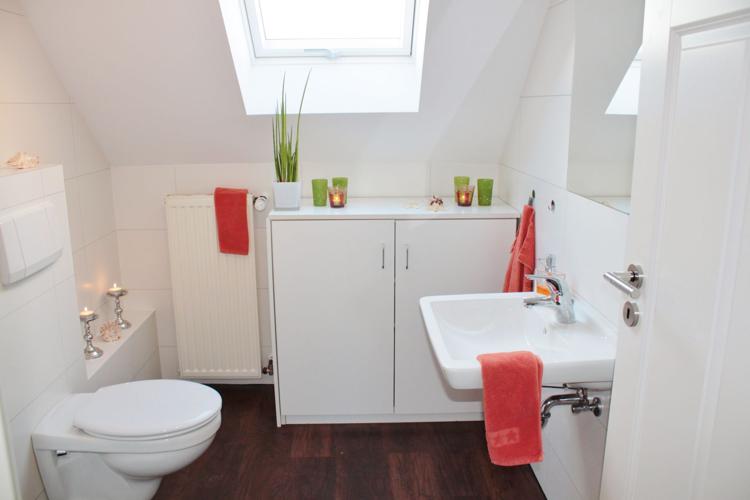 A man suspected of breaking into a northern Michigan home made one mistake: He put the toilet seat was down.
Michigan man suspects an intruder: Toilet seat was down
TRAVERSE CITY, Mich. (AP) — A man suspected of breaking into a northern Michigan home left a big clue: The toilet seat was down.
Police say a Traverse City man who lives alone figured something wasn't right last Saturday. Why? He told investigators that he typically keeps the seat up.
Police Chief Jeff O'Brien says a 26-year-old man was found passed out in the man's garage. O'Brien tells the Traverse City Record-Eagle that the intruder appeared to be intoxicated and had taken prescription drugs from the home.
The man and the resident don't know each other. Charges will be pursued.
Police stop car with massive Christmas tree on top
SUDBURY, Mass. (AP) — Police in a Massachusetts town are showing residents how not to transport their holiday trees.
Sudbury police posted a picture Friday of a vehicle with a large tree on top of it. Almost the entire car appears to be hidden.
Police say an officer stopped the vehicle on Route 20 in the town, located about 25 miles (40 km) west of Boston.
Police on Facebook reminded people to transport holiday trees "responsibly."
It's unclear if the driver was cited. The department did not immediately respond to a request for additional details on Monday.
Beagle breakout: Pup caught on video scaling shelter cage
WINDSOR, Va. (AP) — A video of a beagle at a Virginia animal shelter scaling her cage in an escape attempt has generated calls of interest from across the country.
Emily Glickman, a caretaker at the shelter in Windsor, said by phone Thursday that its new owner plans to take her home Friday.
The adopter claimed the dog, named Buttermilk, long before the video went viral.
The Isle of Wight County Animal Shelter posted a Facebook video of the escape attempt Tuesday, generating more than 70,000 views. It shows Buttermilk gingerly climbing a 4-foot cage's wall before perching atop it.
The shelter often rescues hunting dogs, particularly after the season. Glickman said Buttermilk was rescued three weeks ago.
The shelter's animals are often named after food brought in by volunteers. In Buttermilk's case, it was pancakes.
Brewery makes algae beer to spotlight threat to Lake Erie
TOLEDO, Ohio (AP) — A brewery in Ohio is making a batch of green-colored beer called "Algae Blooms" to draw attention to the toxic algae that's been fouling Lake Erie.
The Toledo brewery uses the city's tap water sourced from Lake Erie. Algae outbreaks over the past summers have become an ongoing threat to drinking water.
Maumee Bay brewery manager Craig Kerr says its new beer looks like algae-contaminated water but doesn't taste like it. He says the brewery used powdered green tea and kiwi to give the beer its color.
The Ohio Environmental Council is helping to promote the algae-inspired beer to illustrate the importance of investing in safe water.
Oh, deer: Startled doe scrambles through Mississippi school
ENTERPRISE, Miss. (AP) — A deer darted through two hallways of a Mississippi school, startling students as they were arriving for the day.
People jumped out of the way and no one was injured.
Enterprise Middle School is in a rural, wooded area about 100 miles (161 kilometers) east of Jackson. Principal Marlon Brannan says it's unusual to see deer on campus, but this doe was grazing on a playground Wednesday morning.
He says the doe bloodied its nose by jumping and hitting a window three times; it then ran through an open door.
Brannan says "that deer was moving full-throttle" as it scrambled down two tile hallways, going about 200 feet (61 meters) before sliding out another open door. It ran between two vehicles in the carpool line and escaped to the woods.
Las Vegas pot dispensaries offer Black Friday deals
LAS VEGAS (AP) — Big-box stores weren't the only ones offering discounts to shoppers in Las Vegas this Black Friday. Marijuana dispensaries rolled out deals, too.
More than 40 dispensaries in the Sin City area planned to offer discounts on marijuana flower products, edibles such as chocolates, and concentrates, the Las Vegas Sun reported Wednesday. This was the first Black Friday since legal sales of recreation marijuana began in Nevada.
"It's a great stocking-stuffer, and now you can treat it like alcohol in that regard," said state Sen. Tick Segerblom, who helped legalize recreational pot in the state. "As long as no kids can get to it. It's for adults only."
+2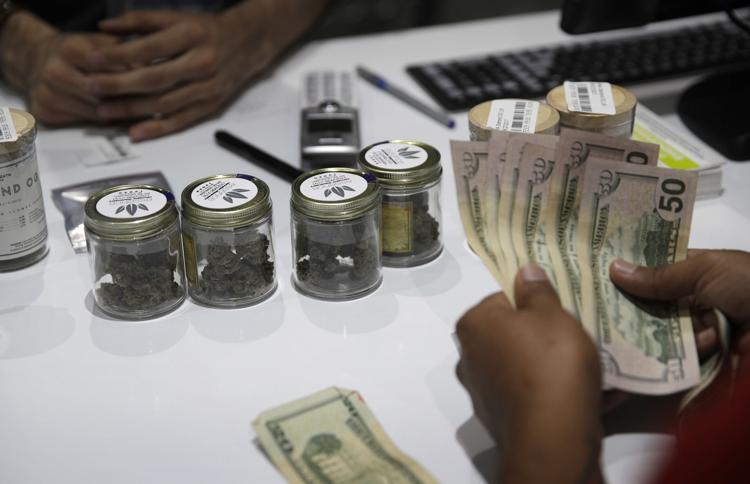 FILE – In this July 1, 2017 file photo, a person buys marijuana at the Essence cannabis dispensary in Las Vegas. The Las Vegas Sun reports more than 40 dispensaries in the Las Vegas area will offer Black Friday discounts on marijuana flower products, edibles such as chocolates, and concentrates. (AP Photo/John Locher, File)
John Locher
Some dispensaries will offer an eighth of an ounce of select flower products for $35, down from $53. One dispensary will gift shoppers a 10-pack of fruit chew edibles with any purchase, while another one will have a buy-one-get-one-free special on edibles.
Legal sales of recreational marijuana began in the state July 1. Those 21 and older with a valid ID can buy up to an ounce of pot. People can only use the drug in a private home as it remains illegal to consume it in public, including the Las Vegas Strip, hotels and casinos.
"Cannabis use has been misunderstood and vilified in our country for over 80 years, so this day will feel both surreal and celebratory," said Andrew Jolley, owner of dispensaries and president of the Nevada Dispensary Association. "We're very excited about the first holiday season of adult-use in Nevada."
Oregon couple finds burglar asleep on bedroom floor
PORTLAND, Ore. (AP) — Authorities say a couple awoke to find a burglar asleep on their bedroom floor.
The Washington County Sheriff's Office says the couple escorted the man out Wednesday morning before realizing that wallets, cell phones and a tablet computer were missing. Deputies, aided by the Find My iPhone app, found a 64-year-old suspect hiding under the porch of a nearby home.
Ervin Solomon has been charged with burglary, theft and felon in possession of a restricted weapon.
In addition to the items taken from the couple, the sheriff's office says Solomon had jewelry and other items. Deputies are trying to find the owners of that property.
Stolen Ferrari trashed; man arrested after seeking gas money
+2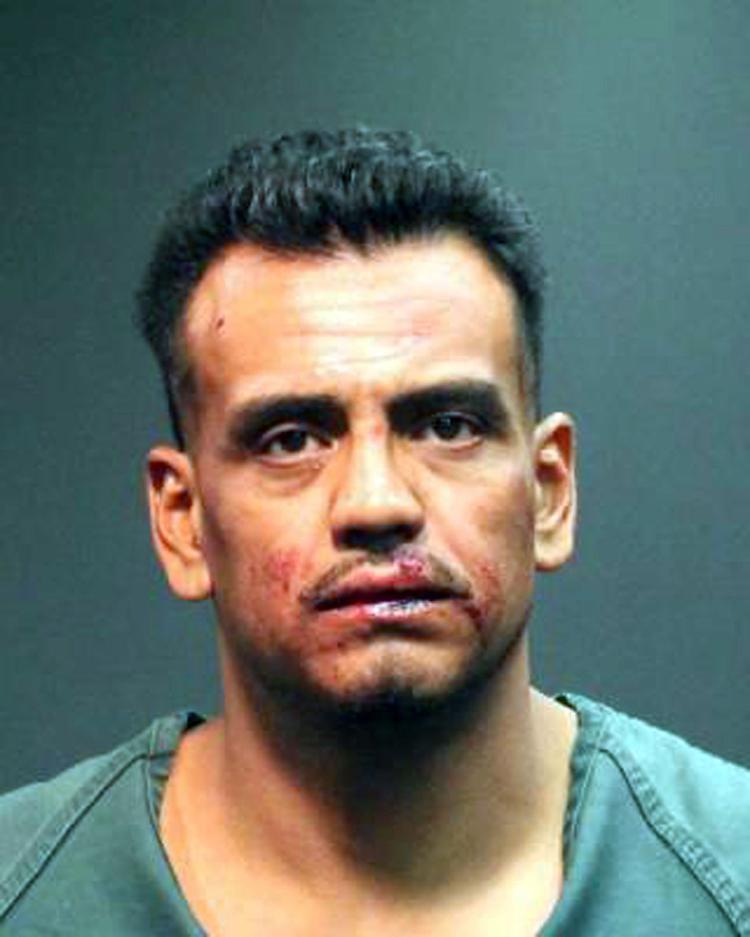 This undated photo provided by the Santa Ana Police shows Israel Perez Rangel. Rangel, charged with stealing a $300,000 Ferrari, was arrested in Santa Ana, Calif., Nov. 1, 2017, after reportedly asking for gas money.
Santa Ana Police via AP
SANTA ANA, Calif. (AP) — A Southern California man suspected of stealing a $300,000 Ferrari was arrested after asking for gas money, authorities said.
Santa Ana police arrested Israel Perez Rangel on Nov. 1. He pleaded not guilty to car theft.
Authorities say the 458 Spider was brought into a Costa Mesa service center and stolen in October after a worker left the key on a passenger seat.
Security video showed a man in a Ferrari jacket walking onto the lot and taking it.
Santa Ana police Cpl. Anthony Bertagna said officers subsequently responded to a report of a Ferrari driving erratically and stopped at an intersection, and to another call that the driver was asking for gas money.
The exotic car was spotted at a gas station, where the driver ran off and was found and arrested behind bushes near a Holiday Inn, police said.
The Los Angeles Times says the car was trashed, with emblems torn from the body, cracked fins and a destroyed gearbox.
The Times said insurers paid the owner, and she used the money to buy a 2018 Lamborghini Huracan.
Firefighters help rescue dog from tunnel dug by tortoise
CHANDLER, Ariz. (AP) — A dog wouldn't come out after chasing a cat into a tunnel dug by a giant tortoise in the back yard of a home in a Phoenix suburb, so homeowner Toby Passmore called for help.
Chandler firefighters responded Wednesday with people and shovels and, with the help of a city backhoe, began unearthing the 6-foot-deep tunnel dug by Passmore's tortoise.
That allowed Passmore to squirm head-first into the hole and see that his Scottish Schnauzer "was willfully inside the hole" where it had cornered the cat.
With his ankles held by firefighters, Passmore was able to pull the dog out. It emerged dirty but unharmed.
The rescuers left the hole open to allow the cat to leave when it felt safe.
Video leads to arrest in case of stolen mounted zebra head
ANCHORAGE, Alaska (AP) — An Alaska woman came home to find out a thief had broken in and stolen clothing, jewelry, prescription drugs and the mounted head of a zebra she had on a wall.
Stacy Scott got good news Monday, however. A cab driver who helped a suspect drive off with the stolen goods, found the zebra head in his trunk and returned it.
Scott tells Anchorage television station KTVA that she received the zebra head from a friend when she worked at a downtown boutique. She named the head "George."
A security camera Friday recorded a woman carrying items, including George, out of Scott's home and into a waiting cab.
Police arrested a 38-old woman at an Anchorage motel where the cab driver had taken her. The suspect is charged with felony burglary and theft.
Hand grenade found in donation to California Goodwill store
PLACENTIA, Calif. (AP) — Authorities say someone left a hand grenade inside a box of donations that was dropped off by a woman at a Goodwill store in Southern California.
The Los Angeles Times reports an unidentified woman dropped off the box Wednesday at the store in the city of Placentia near Los Angeles.
The Placentia Police Department says store workers discovered the grenade as they sifted through donations.
Officers evacuated neighboring businesses and a bomb squad was sent to safely retrieve the grenade.
Alleged car burglar calls 911 when truck owner confronts him
MAYER, Ariz. (AP) — A man accused of burglarizing a disabled pickup truck in north-central Arizona later called 911 to report being threatened by the vehicle's owner.
Yavapai County Sheriff's officials say 25-year-old Robert Jones of Glendale was booked into the Camp Verde jail on suspicion of burglary and criminal damage.
The Daily Courier reports Jones allegedly broke out the window of the truck and took items out of the vehicle.
Sheriff's deputies contact the owner, who says his truck was left on the side of Highway 69 because it had a flat tire.
When the man returned with a spare tire, he saw the broken window and confronted Jones.
Authorities say Jones denied involvement in the theft although the victim saw his duffel bag and tire iron in the suspect's car.
German women's clinic's incense therapy triggers fire alarm
BERLIN (AP) — A reported fire in a Hamburg basement turned out to be a false alarm after firefighters determined that the smell of burning came from an alternative therapy being used at a neighboring gynecological clinic.
The fire department said Thursday they received a call at lunchtime Wednesday about a strong burning smell from the basement of a clothing store in the northern German city's St. Pauli district.
When the crew of 16 firefighters arrived they also smelled the odor, but could not find a source in the basement.
Upon further investigation they determined the smell came from an incense therapy for pregnant women in the neighboring gynecological clinic.
Authorities didn't seem irked by the false alarm, saying "Who knows, maybe one or two of the kids will later join the fire department."
Vermont city thanks French city for misspelled jerseys
MONTPELIER, Vt. (AP) — Vermont's capital city said merci via Skype on Thursday to a French city it's named after for some misspelled soccer jerseys that were sent its way.
Montpellier, France, ordered jerseys for its professional soccer team and fans but the jerseys came in misspelled, with just one L instead of two. The city in southern France decided to send the jerseys to Montpelier, Vermont, which is spelled with one L, not two.
Montpelier Mayor John Hollar thanked Montpellier Mayor Philippe Saurel by Skype from the city's high school gym, where students wore the donated jerseys for the event.
"If you could just send me a few jerseys every couple of weeks I could be the most popular mayor ever in Montpelier," Hollar said.
The jerseys will be auctioned off to benefit the athletic department and other charities. Noel Riby-Williams, a Montpelier High School senior and soccer player, said she hopes to raise money for a church in Ghana, where she was born.
"It's just great that out of a little kindness another little kindness happens. And if everybody in the world just spread kindness the world would be such a better place," she told WCAX-TV.
Builders race to save football's Eagles from Billy Penn jinx
PHILADELPHIA (AP) — Superstitious construction workers have placed a small statue of Philadelphia's founder atop the city's newest skyscraper in an effort to save the NFL-leading Philadelphia Eagles from a fabled jinx.
Philly.com reports the William Penn figurine was affixed to the Comcast tower's highest beam Monday after builders decided waiting for a topping-off ceremony was too risky.
Believers in the Curse of Billy Penn say it doomed the city's sports teams for decades after the city's first skyscraper broke tradition and rose higher than the William Penn statue topping City Hall.
In 2007, the situation was rectified with a statuette placed atop a taller skyscraper. The next year, the Phillies won the World Series.
When construction of the new 1,121-foot-tall tower broke the height record, workers were eager to restore Penn to his rightful perch.
Anonymous driver sends police $1,000 30 years after crash
SOUTH ST. PAUL, Minn. (AP) — A person who apparently sped off after hitting a parked car in a Minneapolis suburb more than 30 years ago anonymously sent $1,000 to local police this month and asked them to pass it on to the car's owner, if possible.
The sender also sent a letter to the South St. Paul police department asking for forgiveness, The Pioneer Press reported .
"I was quite shocked," police Chief Bill Messerich said. "It's not something you see every day."
The note says the anonymous driver hit a parked car one evening in 1985 or 1986. The sender expressed remorse and requested police try to track down the vehicle's owner. The note says the money could be donated to a police charity if the victim isn't located.
"I am sorry for any inconvenience that I have caused and I ask for your forgiveness," the letter says.
Police records don't go that far back so the money was put into the department's general account, Messerich said. It will be used to buy new equipment or technology.
"I guess this was just weighing on this person's conscience for over 30 years and they came to a certain point in their life where they wanted to try to make things right if they could," Messerich said.
City Administrator Steve Kind has been in city government for 35 years. He said he hasn't seen a similar donation.
"It's a pleasant surprise," he said. "It's nice to be the recipient, so there's that part of it. But it's also good to see there's redemption after all those years."
Boy crashes luxury SUV; says he was on a 'test drive'
SLIDELL, La. (AP) — Louisiana authorities say a 14-year-old boy who led police on a car chase told them he had taken the vehicle on a "test drive" because he was considering buying it.
Slidell police spokesman Daniel Seuzeneau told news outlets that police tried to stop the luxury SUV late Tuesday afternoon for driving with no headlights. The boy fled, crashed, then continued to flee on foot. Police caught up to him.
Seuzeneau says police discovered the vehicle belonged to the father of one of the boy's friends. The vehicle was for sale, but the owner told police the teenager didn't have permission to drive it.
The boy was charged with reckless operation of a motor vehicle and other crimes. The Associated Press does not generally identify juveniles charged with crimes.